An eye-catcher for your CV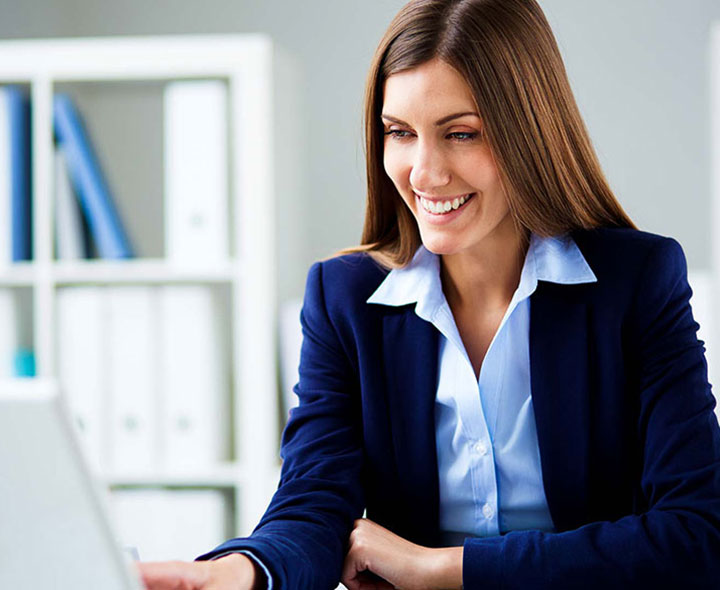 Your keywords, highlights, or summary
Today it is common to start your CV or resumé with a section that depicts the best of your CV and personality for THAT particular job you are applying for. It is a great way to catch the eye of the employer with points that might otherwise end up hidden on the last page of your CV. Do you apply for a position in quality control? Then this is the right place to highlight the quality management training you did two years ago! The job description says that they are looking for someone who has extensive experience with purifying proteins, but in your last job your focus was somewhere else? Then this is the moment to show that your PostDoc before was all about protein purification!
Where to put it in your CV?
Usually, Highlights are the first section of your CV and are placed at the top of the first page, just below your personal details… (the personal data you provide differs between countries, see Karin´s article in Chemistry World). Alternatively, if you use a cover page (still common in e.g. Germany), you can place the Highlights Section here.
How (not) to write it?
Your Highlights Section should be tailored to each job and employer you apply to. It should show your core strengths relevant to the employer and grab their attention, so your CV doesn't get ignored. You should avoid generic statements that everyone could use, such as "Excellent communication skills, team player and a positive attitude." Some buzzwords are overused and if possible to be avoided, such as "dynamic", "problem solver," "motivated," "innovative," "team player," "hardworking" and "results-oriented."
Let´s look at some examples example.
Highlights for an academic research position
Internationally-oriented DNA chemist with 9 years of experience in well-known universities (UK, Germany, and Belgium)
4 successful grant applications worth a total of 140 000 €
40 publications, 1000 citations, h-Index = 10, most prestigious 1st author journal is Angewandte Chemie
Successfully supervised 6 PhD students, 12 MSc students, and 13 BSc students
Curriculum development and teaching of a wide range of organic chemistry classes using modern media techniques
Fresh PhD graduate highlights for a project manager position in a global industry
Life scientist (virologist/ epidemiologist) with good organisational skills developed during projects with tight deadlines.
Comprehensive intercultural and international experiences (the UK, the Netherlands, Spain)., worked in global teams.
Excellent communicator of complex data and science.
Guitar player, blues fanatic, and rock climber.
Senior scientist highlights for an R&D position in the industry
Chemist with 5 years of postdoctoral experience in XXX research.
Background in XXX and XXX, XXX and XXX.
Successful supervision and motivation of laboratory technicians and students.
Set-up of a documentation system for instrument SOPs in your research group.
Highlights for a management consultancy position
Natural scientist and critical thinker with strong persuading and negotiation skills.
Fast adaptation to new challenges and surroundings: Marie-Curie PhD programme with eight collaboration partners who were all visited in person.
Global mindset and a passion for traveling, showcased by a wide range of international experiences.
Excellent communicator of complex problems to people with diverse backgrounds (winner of Science Slam, Munich 2017).
Highlights for a patent law position
Broad scientific background and interest in chemistry and biotechnology.
Intercultural competence (lived and worked in France, UK, and Sweden) and multi-lingual (fluent in French, German and English)
Experience in writing scientific texts in two languages (English and French)
Commercial mindset and business awareness, exemplified by two industry internships and freelance work
Instead of 'Highlights' in the form of bullet points (as above), you could also write a personal statement or summary. A personal statement is a short blurb of 3-4 sentences about your career, showing who you are, a carefully picked selection of your strengths and skills relevant to the job, and your professional goals. Though a personal statement has some charm, the challenge is not to overlap between your cover letter and the statement. As many people already struggle to write an engaging, targeted cover letter, the bullet points (as above) might be easier to write. But no matter what format you pick, it should catch the attention and make sure your CV doesn't get ignored.
Is there anything to take care of?
Yes!
A CV normally contains either keywords OR highlights OR a summary. It is really entirely redundant to have both keywords and a summary.
Of course, your eye-catcher should not contradict the rest of the application documents. However, be careful not to use precisely the same phrases as you used in the CV and cover letter.
A summary is not a motivation. Your motivation to apply for that particular position should be given in your cover letter.
How much could/ should I write in Keywords,  highlights, or summary sections?
There are no fixed rules. We would recommend:
5-9 keywords
4-5 highlights
3-4 sentences summary
My dad told me that an eye-catcher is not good to have. Shall I take it out?
Your dad is of a different generation. He might have still added the occupation of his own parents when applying for jobs. I hope for you that you don't. He probably learned to write with a typewriter, but you didn't. Today people tend to add an eye-catcher to their CV, however, not everyone is doing so. It is up to you!
Interested to read more about keywords, highlights, and summaries as eye-catcher? Then you might be interested in our article Example cover letters. 
Several of our Workshops and talks deal with the job application phase; for example the workshop Job application and interview strategies for scientistsor the talk Score your first job: the application phase.