We're talking about the same thing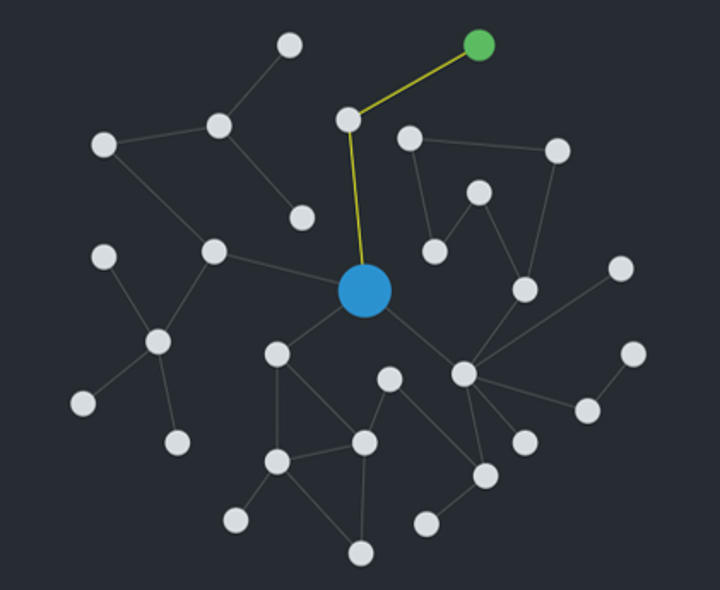 In a career workshop, we look at job ads from the industry. "This ad really isn't written for young professionals," says Sam, sharing her screen. She points to a line that irritates her: experience in matrix project management is a prerequisite. "How could I acquire such typical industry experiences during my time at university?"
Let's take a closer look at the terms. Maybe it's the industry jargon that confuses them.
"Who of you could draw an organisational chart of your own department?" I ask the group. Some look appalled, sometimes bemused. In a typical university department, only a few of the responsibilities are evident in a hierarchical structure. The rest comes from the interactions between members of different groups and individuals. And that is the definition of the matrix structure: we work on projects as part of temporary teams from different branches of the structure. "So you all already have experience working in a matrix; you just call it differently."
I'm showing a graphic by Nick Reddiford from researching.io. This is based on thousands of questionnaires and interviews with doctoral students and scientists from industry. "On the left, you can see the Top 10 skills academic scientists use to describe themselves. On the right are the skills that the industry wants. On the right, project management is on position two." I expand the table on the left, the academic side. Project management can also be found here, but only in 35th place.
If you are doing a scientific master's thesis or a doctorate, you are working on a complex project. This includes project management, whether you do it with your gut feeling or using a professional infrastructure. Fresh graduates are reluctant to describe their skills with terms like project management since they assign such terms solely to industry. It is more helpful if you look at the substance of what you've been up to over the last few years; then describe it using terms that are familiar to your readers. This is not bragging, but translation work.
This article was originally published in Nachrichten aus der Chemie (04-2022). See the German original. 
Are you interested in Workshops and talks about your skills? You might be interested in our talk Years not lost: How to stay attractive for industry while working in academia?or our workshop PhD, and next? Career options, skills and orientation for scientists.