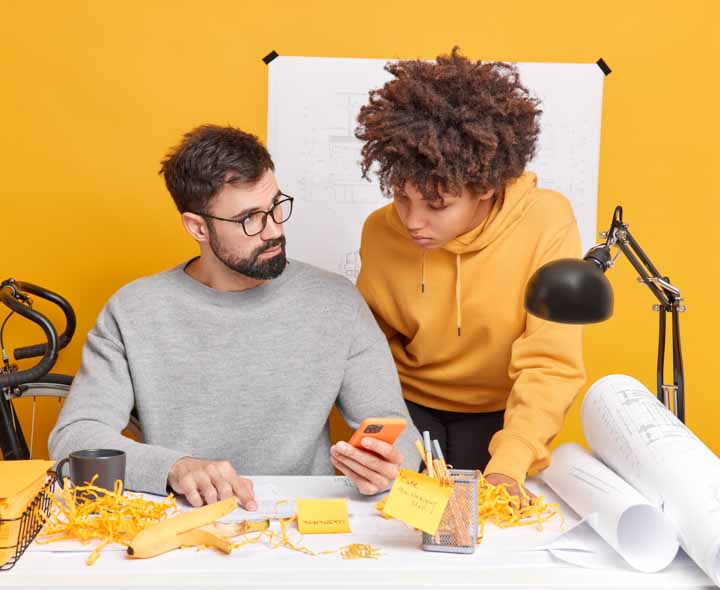 "Of course, science communication is important," says Wolfgang, who is participating in a career workshop. "But as a chemist I get paid to solve problems. Communication is handled by the PR department – at least in a large corporation."
Do we get paid for doing or for talking, or do we have to be able to do both? Is science communication a separate profession for people who support the problem solvers? Or something that is part of everyday life for all scientists?
In all professions, we have to be able to communicate and constantly adapt to the respective situation- as professional communicators and as problem solvers.
Communicating with scientists in your specialty at the university is only part of the whole: you have to make a good impression at conferences. A small group in your specialist niche will judge your publications. Regarding third-party funding applications, your readership is already broader: your funding applications must appear understandable and relevant to colleagues from other departments. When you start cooperations, it is primarily outside of your core competence. Very courageous scientists communicate with laypeople when they face the source of their funds, the taxpayers.
Outside the university, the step out of our highly specialised environment is usually abrupt. The ability to justify your work to a boss who has a finance or law degree doesn't fall into your lap, it's something you have to learn. Likewise, the backgrounds of your colleagues and external contacts such as customers or suppliers are often more widely spread than at the university.
So we all have to talk about our work in our professional lives, whether we want to or not. No PR department can do this work for us. The good news is that most people enjoy it once they get into it. It's not about bluntly simplifying something but about making the importance of our topic understandable to a specific target group. Achieving that brings satisfaction.
You get paid for what you do and what you talk about in your job. So try to master both.
This article was first published in Nachrichten aus der Chemie (issue 03-2023). See here the German original.
Do you want to learn more about your career as a scientist? You might be interested in our workshops and talks about career-related topics.