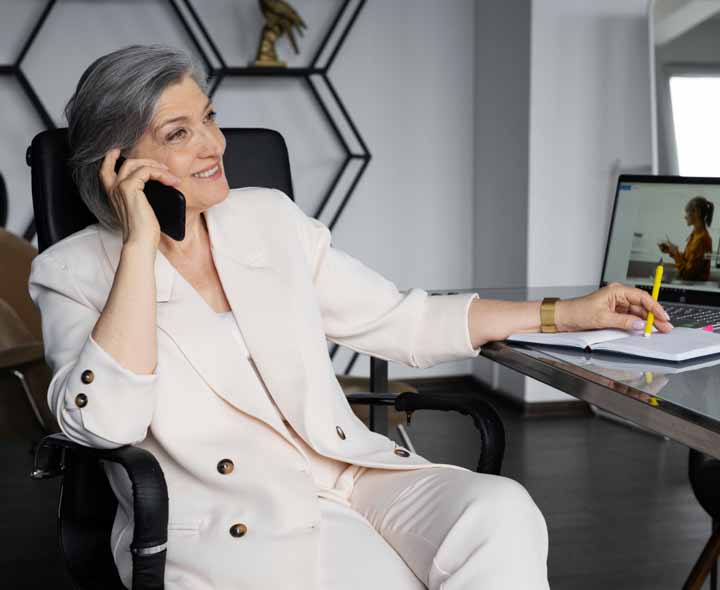 Maybe it sounds like a luxury problem," reports Dirk in a career seminar. "I already have a job offer at a Finnish company. So I would have to relocate to another country. How can I know what I'm getting myself into?"
Of course, Dirk searched the internet for all available sources about the company, and he also got an impression in the job interview. But what is a facade? What is substance? In addition, there is the organisational effort and the cultural changes abroad—no decision that should be taken lightly. 
A tried-and-tested tool, which fortunately also works in Corona times, is discussions with experts. You connect with people who know more about a topic than you. In Dirk's case, that would be everyone who has ever lived in Finland and worked for this company – also at other locations.
How do you do that? An impersonal request to info@company.com has little chance of success. You need to establish some level of personal contact for such a request. Ideally, someone who knows you creates the connection. But if that's not possible for you, come will hopefully come across personal email addresses or social media profiles in your research. Then it is often sufficient if your request shows that you have prepared yourself. You must express that you want to speak to precisely that person.
Let's change the perspective for a moment: Why should someone devote their valuable time to a stranger?
People like to talk about themselves. Through the frame "Expert interview," you underline the respectful approach. They do you a simple but valuable favor and feel effective and useful. And the favour may come back at some point.
Expert interviews are network instruments that are compatible with introverts on both sides. That's because expert interviews are well-prepared, content-driven one-on-one interactions.
After the interview, ask for further contacts to speak with. You will be able to piece together the individual pieces of the puzzle that you are searching for.
This article was first published in Nachrichten aus der Chemie (issue 10-2022). See here the German original.